Cité Gouvernementale. Brazzaville – Congo.
The governmental city of Brazzaville (Congo) is a complex formed by 10 governmental buildings with capacity to house 24 ministers.
Ample parking areas, exterior and subterranean making a total of 1,611 spaces. With dimensions of some 48,000 m2.
The Governmental City will be beneficial for Congo from economic, functional and social perspectives.
This project has been designed in order to:
 Centralize the ministries in a mini-city that will reduce operational and maintenance budgets.
 Offer a modern and effective work environment to make profitable the productivity of the ministries.
 Add value by attracting economic operators that will create employment.

PROFIT
This project will raise Congo profile and it will encourage this type of partnership in future. The country will attract benefits.
 This development will transform all the area and it will attract economic operators.
 More than 1400 employments to develop and maintain the property.
 Thousands of jobs will be created in the surroundings.
 The economic activity in the area will increase the value of the properties as well as the interest in the neighborhood.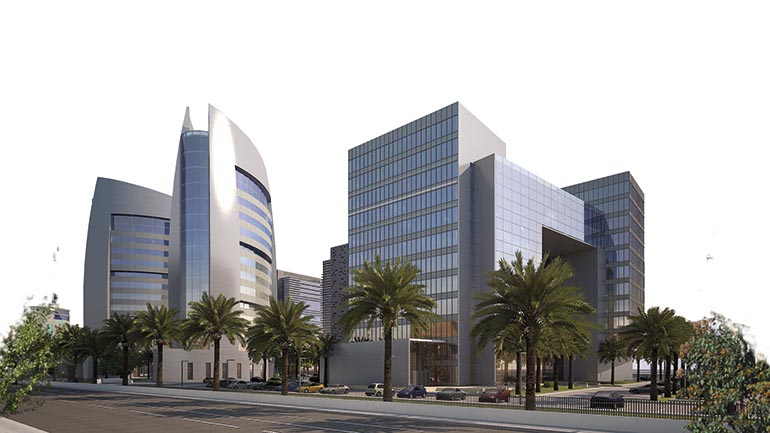 Type of service: Project design international tender
Project dimensions: 48.000 sqm